Coming soon

from 4 December 2023
Smell
Andrea Pavoni, University Institute of Lisbon, Danilo Mandic, University of Westminster, Caterina Nirta, Royal Holloway University of London and Andreas Philippopoulos-Mihalopoulos, University of Westminster (eds)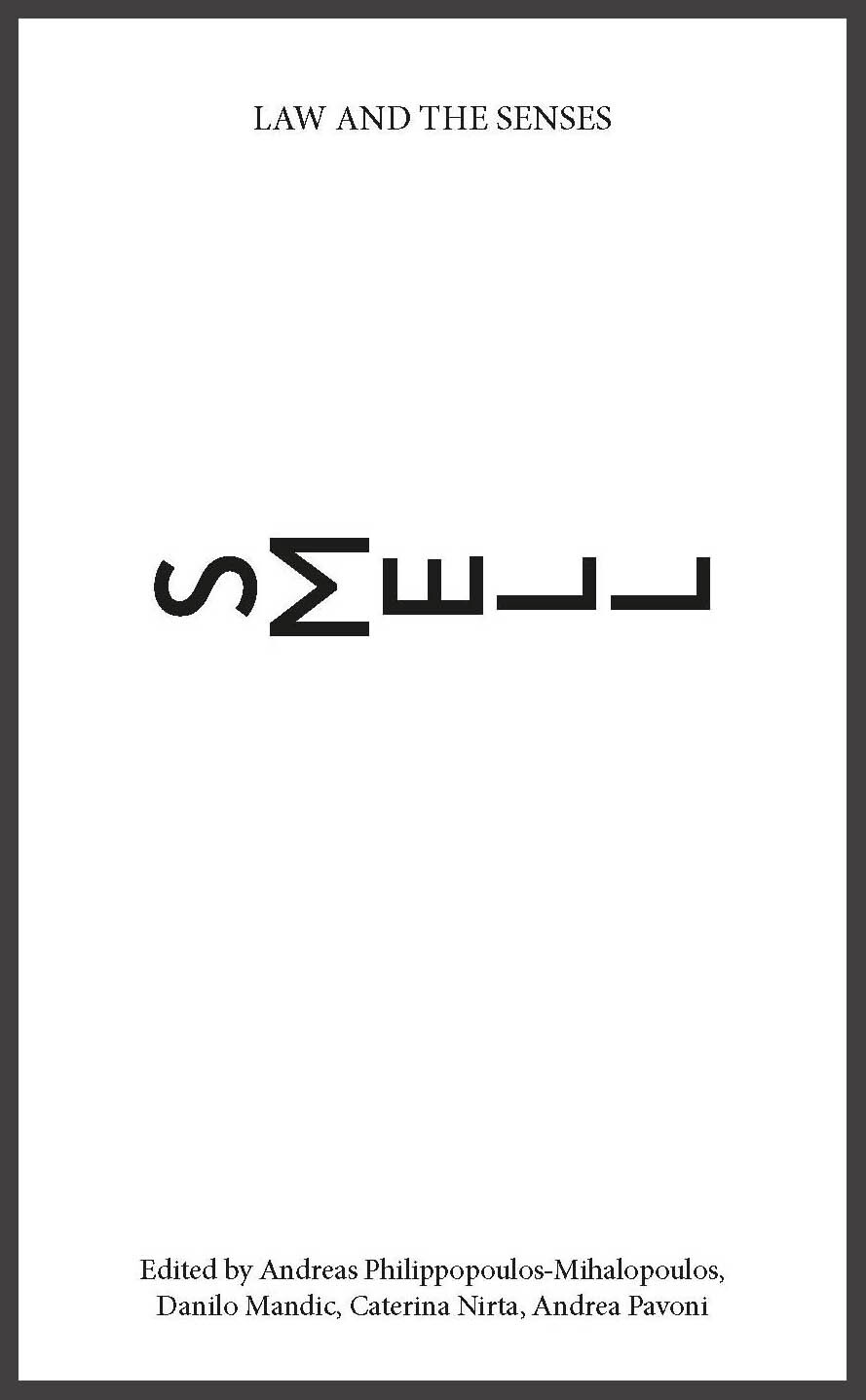 About
Although somewhat marginal in relation to the other senses, smell is the most potent way of anchoring ourselves to the world. We subconsciously find our place in it by sniffing our body, the body of the one next to us, the room in which we are, the culture with which we are familiar. The law aims at presenting itself as rational and objective. Smell, on the other hand, is one of the least integrated senses in the legal edifice, in comparison to, say, seeing and hearing. Yet, the two can interact in most unexpected ways, as this volume amply shows. Smell brings law forth by allowing it to show its underbelly, its elusive sense-making that is invariably sacrificed in preference to the necessity of legal impressions of constancy. However, smell's fragmentary, discontinuous and unstable nature, despite all the ordering that goes to it, poses a peculiar challenge to the law. This volume sets out to investigate this juncture.
Publishing early 2024
The Long Walk to Equality: Perspectives on Racial Inequality, Injustice and the Law
Avis Whyte,
University of Westminster
, Patricia Tuitt,
Birkbeck, University of London
& Judith Bourne,
St Mary's University
About
The Long Walk to Equality: Perspectives on Racial Inequality, Injustice and the Law, edited by Avis Whyte, Patricia Tuitt, Judith Bourne, draws attention to the need to reflect on the persistence of racial inequalities and injustices despite law's intervention and arguably because of its 'unconscious' role in their promotion. It does so from a multiplicity of perspectives, ranging from the doctrinal, socio-legal, critical and theoretical, thereby generating different kinds of knowledge about race and law. By exploring contemporary issues in racial justice and equality, contributors examine the role of law—whether domestic or international, hard or soft—in advancing racial equality and justice and consider whether it can effect substantive change.
About the editors
Alvis Whyte is a Senior Research Fellow, Senior Lecturer and Academic Professional Development Fellow at the University of Westminster, UK.
Patricia Tuitt is a legal academic working within the field of postcolonial studies. Previously, she was Professor and Dean of the School of Law at Birkbeck, University of London, UK. She curates an online resource at www.patriciatuitt.com.
Judith Bourne is Professor of English Law and Director for the Centre of Law and Culture at St Mary's University, UK.
Further Titles Forthcoming in 2024
The Virtual Studio

Denitsa Petrova and Doug Specht
Contemporary Kashmiris and Kurds
Nitasha Kaul and Dibyesh Anand (eds)
Digital and Social Media in Africa
Henri Count-Evans, Ruth Teer-Tomaselli and Tinashe Mawere (eds)
The Metropolis and Tourism
Maria Gravari, Sébastien Jacquot, Maja Jović and Johannes Novy (eds)